Water Ripple design stainless steel sheet
DESCRIPTION Stainless Steel AISI 304 – 316 Thickness: 0.6– 1,5 mm Standard Size:1000*2000mm/ 1219*2438mm/ 1500*3000mm For stainless steel custom dimensions please contact our sales department. Water ripple design stainless steel sheet. Application: Ceiling Panel/ table sheets/ wall decoration.
waving stainles steel sheet
[[[[[[[[[[[[[[[[[[[[[产品参数, 参数]]]]]]]]]]]]]]]]]]]]]
Water ripple design stainles steel sheet for wall ande ceiling panel
DESCRIPTION
Stainless Steel AISI 304 – 316
Thickness: 0.6– 1,5 mm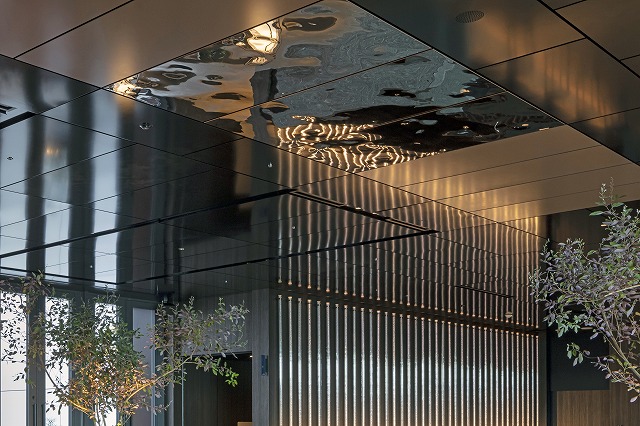 The pictured stamped mirror-polished stainless steel represents the disturbances of the water in ripples or waves as designed.
These designed ceiling panels use three 1.0mm thick mirror-polished stainless steel with bent details, sized 900m (W) and 1639mm (H).
Given the beautiful reflective properties of mirror-polished finish, any small dents, scratches or imperfections become accentuated. Thus the higher the quality of the mirror-polish, the more difficult it is to apply any metalworking.

Based on the design data, Ferosteel fabricated a special mold that was rolled together with the stainless steel. By doing so, these panels are metal-crafted to have the desired depth of stamping at the designed location.
now we have three design for water ripple.
FOSHAN FEROSTEEL CO., LTD
Add:No.12 Central Road, Bijiao, Chencun, Shunde, Foshan, China